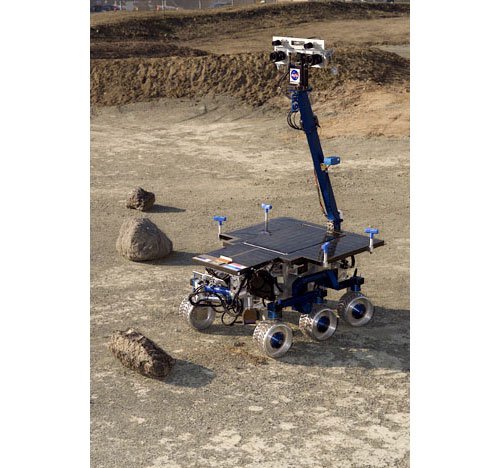 The overall task will develop and integrate software for robust single cycle autonomous target approach and instrument placement against a rock target in a Mars like environment.
JPL's role on this task is to support the above objective by providing the technology necessary to achieve the target tracking from a rover platform in a Mars-like environment. The technology uses visual information from the multiple stereo cameras on the rover to keep track of a target selected by the scientists from ten meters away. The algorithm combines 2D and 3D information to keep the seleceted target in the camera's field-of-view as the rover drives toward that selected target.
JPL has a co-investigation role in this work, which is led by
Liam Pedersen
of NASA Ames. JPL and Ames have collaboratively developed a software infrastructure,
CLARAty
, which eases technology transfer efforts such as this one between the two centers.