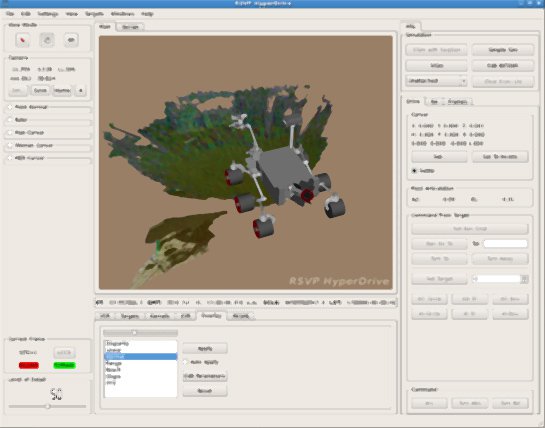 The Mars Science Laboratory (MSL) Mission will use RSVP (Robot Sequencing and Visualization Program) for all mobility and manipulation planning. RSVP is built upon earlier version developed for previous Mars rover missions, Mars Exploration Rovers (MER), and the Pathfinder rover Sojourner. RSVP is comprised of two tools:
1. The Robot Sequence Editor (RoSE), which provides efficient GUI support to all commands in the mission-command dictionary and also interfaces with the institutional tool SEQGEN for resource computations and sequence validation.
2. HyperDrive, which provides multiple 3D graphics interfaces to the stereo images and derived 3D terrain-model data coming from Mars. It is used to plan all rover motions, including driving over the surface of Mars and complex robotic arm motions to place instruments on sites of geologic interest.