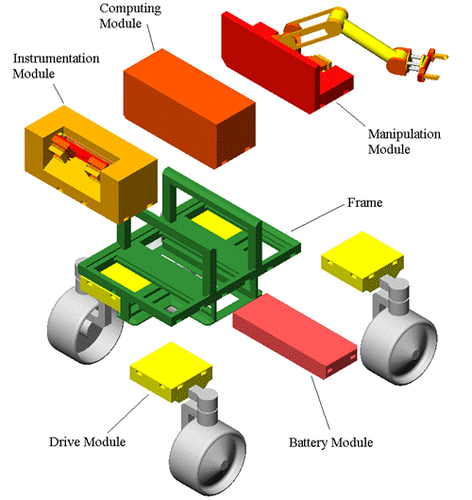 Develop a conceptual design analytical framework specifically tailored to meeting the needs of outpost classes of missions by addressing the uniquely challenging and diverse enabling technologies identified by NASA: modular design, self-reconfiguring, self-maintaining and self-repairing (cooperative repair). All types of missions can derive significant benefits from advances in these areas, but it would provide greatest benefit to outpost missions.
JPL has a co-investigation role for this work, which is led by
John Dolan
of Carnegie Mellon University.