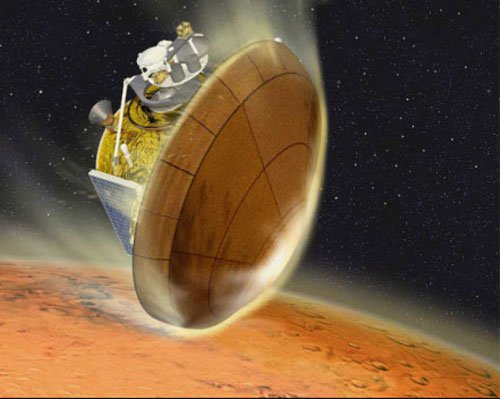 The task involves development of aerocapture technology which is an alternative orbit insertion technique to the conventional propulsive orbit insertion used on all past missions. In this maneuver, the spacecraft uses atmospheric drag to decelerate and effect a hyperbolic to elliptical orbit change. Aerocapture has never been attempted, although missions have been conducted in the related aeroassist domains of atmospheric entry and aerobraking.
The output of this task is close to a Phase A feasibility assessment and preliminary design of an aerocapture mission. As such it will either lead to an actual mission or (if the feasibility is not indicated) exclude the destination from the candidate mission set.
JPL has a co-investigation role for this work, which is led by the
Langley Research Center
.